ATM Ownership has never been so easy!
Call
1-877-663-6128

Now for a Free Quote!
Want to put more cash in your pocket? Need Tip Money? Looking for ways to reduce or eliminate credit cards? Tired of paying credit card fees that do nothing but go up, up an up? Sick of dealing with chargebacks? Just want to Make an Extra Buck from Surcharge?
If you answered YES, to any of these questions – owning your own ATM is one of the easiest and most cost effective ways to inject CASH into your business and reduce the annoyances associated with accepting credit cards. The best part is – you can get paid every time someone uses your ATM! Our average ATM owner sees approximately $400 a month in surcharge income- meaning that the average ATM is paid for out of surcharge income in 5-6 months!
Businesses with a Best Products ATM see the following Benefits:
Increase Customer Satisfaction

Nowadays no one goes to the bank to get cash like they used too. In fact the majority of ATM cash withdrawals take place at independently owned ATMs. Your customers have come to expect ATMs in the places they hang out, work and shop.
Increase Cash Transactions

Having your own ATM allows you to encourage cash payments for goods and services.
Increase Sales from ATMs

ATM users spend more than non ATM users. Our customers report up to a 20% increase in sales after installing an ATM.
Reduced Credit Card Fees

By having an alternative to credit cards, businesses can restrict credit card use by having minimums, cash incentives, or simply keep their business cash only and eliminate credit cards altogether.
Tap into Additional Revenue

ATMs can charge a surcharge. As an ATM owner, you keep this income. Our average ATM generates $400 a month in surcharge income- therefore paying for the average ATM in less than 5 months.
Ready to Benefit from an ATM? Call Us!
1-877-663-6128
Here are some Frequently Asked Questions
How Does ATM Ownership Work?
Owning an ATM is simple. First- you select an ATM. Our experts can guide you and make recommendations in choosing one model over the next and what options you may need. We will then send you an application that you fill out. The application is how we are able to link your ATM to your bank account. As a cardholder makes a withdrawal, the dispensed money then gets deposited to your bank account the next business day. So the "vault cash" is just recycling itself.
Select an ATM. Our Most popular model is the Genmega G2500.
Complete Application. This links the ATM to your Bank Account
Install the ATM and Keep it Full of Cash
Can Anyone Own an ATM?
Yes- As long as you are a business, and have a business bank account- you can own an ATM.
How Much Money Do I Need to Fill my ATM?
This is a tricky question to answer. You need to put in enough money to make it to your next filling cycle. For example- if you are at your store every day, you may be able to put a few hundred dollars a day into the machine. If you are there weekly, you may need to put a few thousand. For the average ATM, we typically recommend to allocate at least $1000 towards vault cash per ATM for vaulting every 5-7 days.
How Much Can I Charge?
It's 100% up to you! Most Banks in the US are free to use for customers, and $3 for non customers. That being said, most retail ATMs charge around $2.00. We usually recommend starting off around $2.00 or somewhere in and around there. In recent years we have seen a large uptick in in surcharge free ATMs. Justified by their owners valuing cash payments, over surcharge income. We have also seen a large increase in Surcharge Free Network Enrollments – which drive foot traffic to the ATMs location.
How do I Buy my own ATM?
Contact Best Products Today at 1-877-663-6128. Our experts are happy to help with any questions you may have and walk you through the whole process. Its that simple, Call Now!

Buy an ATM Today!
Call:
1-877-663-6128
Call today to schedule a Free consultation to asses your current ATM program or future needs: 1-877-663-6128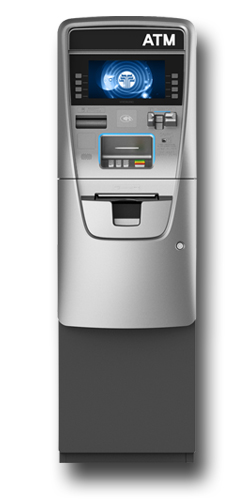 Get the Best Products Advantage
With over 21 years experience as a full service ATM Independent Sales Organization (ISO), Best Products delivers comprehensive ATM solutions across the US to over 4,500 customers. Call Today to schedule a free consultation to assess your current ATM program or future needs: 1-877-663-6128.
Earn up to 100% of the surcharge when you own your own ATM
24/7 ATM monitoring and reporting
Quick down time resolution
Buy knowing your are getting the best deal with our Best ATM Total Value Guarantee
Best price on new equipment in the country
Dedicated Account Manager
Month to Month Contracts means we earn your business with no long term commitment
Our own in house factory trained and authorized team of service and installation specialists

---
What our Customers are Saying:
By utilizing Best Products ATM placement program, we are easily able to extend our footprint beyond the branch, and do not have the headache or overhead of running an ATM program ourselves. Best Products made that possible with quickly and cost efficiently. Their customer service is #1.

New York University, New York, NY

All our ATM's are installed and looking great image wise in our locations. I also want to acknowledge the extreme, outstanding customer service and professionalism the installers showed to our company employees and customers. I will definitely refer your service to our business partners knowing the great quality work you guys do.

Pulgarcito Restaurant Group, Los Angeles CA
Ready to get started?
Call Us!
1-877-663-6128
Navigating the ATM purchasing decision can be daunting, but the experts at Best Products are here to help!
Call us at 1-877-663-6128 or or fill out the form below and a representative will get back to you within one business day.
Contact Form Landing Page