ATM Processing for Merchant Owned ATMs
Do you have an ATM and are in search of an ATM Company to process your ATM transactions? Are you not happy with your current ATM company?
Best Products is an award winning Independent Sales Organization (ISO). We are your direct connection to the ATM card networks. We are registered with all of the major networks including: Visa, Accel, Plus, The Exchange, Discover, AFFN, Shazam, Pulse, MasterCard, NYCE, Maestro, Star, Cirrus, Quest, American Express and Diners Club. Our direct link to these networks ensures maximum card holder approvals. The more approved transactions- the more YOU make.
The Best Products Advantage:
Earn 100% of the surcharge
Competitive Equipment Pricing with Best Deal Guarantee Program
Dedicated Account Manager
In House Service & Repair Department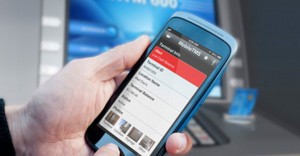 Free ATM Web Access via any computer or your smartphone. Efficiently manage your ATM or ATMs with our free real time web reporting. View ATM machine balances, download reports, get text and email alerts with our simple, user friendly ATM terminal management system.